Thanks for dropping by!
Written by

Webservant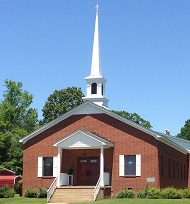 We are pleased you have taken the time to visit our site and we hope that you will return in the future. 
If you have any questions about our church or website, please contact us.  Contact information is located under the "Communications" tab on our main menu. 
Have a blessed day and enjoy checking out the site!
We're so glad you found Piperton United Methodist Church Online!
---
Update from the Missions Committee
Written by

Webservant
Dear PUMC family,

Thank you for your generosity in the Metro District Relief for Waverly,Tn.
In just a week's time our small congregation rose to the occasion and
donated 21 hygiene bags, 7 boxes of garbage bags, 4 rakes, 2 shovels,
and $250 in donations to UMCOR!

Thank you for helping us do work pleasing to Jesus,
The Missions in Motion Committee
Missions where support is needed throughout the year include:
   Soda tabs for Ronald McDonald House
   Eyeglasses (including sunglasses for Project 20/20)
   Craft items for Page Robbins Adult Day Care
PAGE ROBBINS ADULT DAY CENTER - Remember when you clean off your book shelves to bring your books and place them in the container in Piper Hall. These books will be sold on Ebay to raise funds for local charities, one being Page Robbins. Popular books include diet, self-help, religious, cook-books and current novels.

KROGER CARDS - Remember to go on line and register your card and support the local charity of your choice. It costs you nothing to enroll your Kroger Plus card so charities receive money from Kroger every time you use it. You can select from many local charities which will benefit from this program including Collierville Schools, Fayette Cares, Collierville Literacy Council, Ronald McDonald House of Memphis, Page Robbins Adult Day Center and many others.
We thank you for your kind and generous support of this committee and their efforts.

Missions In Motion Committee

Each of you should give what you have decided in your heart to give, not reluctantly or under compulsion, for God loves a cheerful giver. 2 Corinthians 9:7 (NIV)
---