Thanks for dropping by!
Written by

Webservant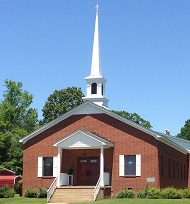 We are pleased you have taken the time to visit our site and we hope that you will return in the future. 
If you have any questions about our church or website, please contact us.  Contact information is located under the "Communications" tab on our main menu. 
Have a blessed day and enjoy checking out the site!
We're so glad you found Piperton United Methodist Church Online!
---
Update from the Missions Committee
Written by

Webservant
Dear PUMC family,

With your generous support we were able to provide assistance for the following charities and organizations in 2021:

T.A.P. Me. Between May and November the following items were donated for the homeless:

3 T-shirts
Large box of men's pants and shirts
Women's house-shoes(1) and sports bras (2)
Women's shirts(12)
Backpacks(2)
Large bag of Women's clothes
Packages of women's underwear(2)
Blanket (1)
Boots (1 pair)
Tennis shoes (5 pair)
Sandals (1 pair)
Bags of miscellaneous clothes (3)

Manna Bags (24)

METRO DISTRICT DISASTER RELIEF for Waverly, Tn. we donated the following:

21 hygiene bags
7 boxes / bags - garbage bags
4 rakes
2 shovels
$250 in donations to UMCOR

GOLDEN CROSS-we provided a MOVE IN KIT to furnish a bedroom, bathroom and kitchen for a formerly homeless person in a Wesley Senior Living facility.

SOUTHWEST ELEMENTARY- Using the $35 remaining from money we collected a few years ago to buy T- shirts for the students, we purchased Lysol wipes for 12 teachers and 2 large bags of candy for Halloween.

SOMERVILLE NURSING HOME - Becky made 20 lap blankets and 20 Walker bags for residents.

SAMARITAN 'S PURSE OPERATION CHRISTMAS CHILD- we provided 15 Christmas Shoeboxes.

FOOD DRIVE- We provided 200 food items to Fayette Cares food pantry and an additional 200 food items for Capleville UMC's food pantry.

HANNAH'S HOPE- $189 was donated in our MINIATURE CHRISTMAS STOCKINGS.
We thank you for your kind and generous support of this committee and their efforts.

Each of you should give what you have decided in your heart to give, not reluctantly or under compulsion, for God loves a cheerful giver. 2 Corinthians 9:7 (NIV)
---